A Community / Safe Space
To take part in a workshop/ group, find information and support, talk about an idea, problem, or issue, or just have a chat. Drop in during opening hours and ask to speak to the manager
Supported Volunteering
Do you need to go back to a job, rebuild your work experience, practice your English, provide more structure to your day, learn to be in the outside world again, or maybe recover from a challenging time? Our volunteering service endeavours to provide you with a volunteering role that also provides you with the support you need for the next step of your journey. Please contact us at: volunteer@ideashubchelmsford.org or come and have a chat with us.
Diversity and Inclusion
We are very keen to support everyone in our community and provide a safe space.
We are an LGBTQIA+ friendly space. Once a month, on the last Saturday of the month, we host two LGBTQIA+ socials, one for under 18s, and the other for over 18s.
We are an inclusive space. We love empowering and supporting everyone in our community and run regular multi-cultural events.
Do you need to improve your English? We can offer information about ESOL courses, practice through volunteering, and on the second Thursday of the month we have an ESOL reading club.
We can provide verbal translation help for emergencies/struggles in ~15 languages.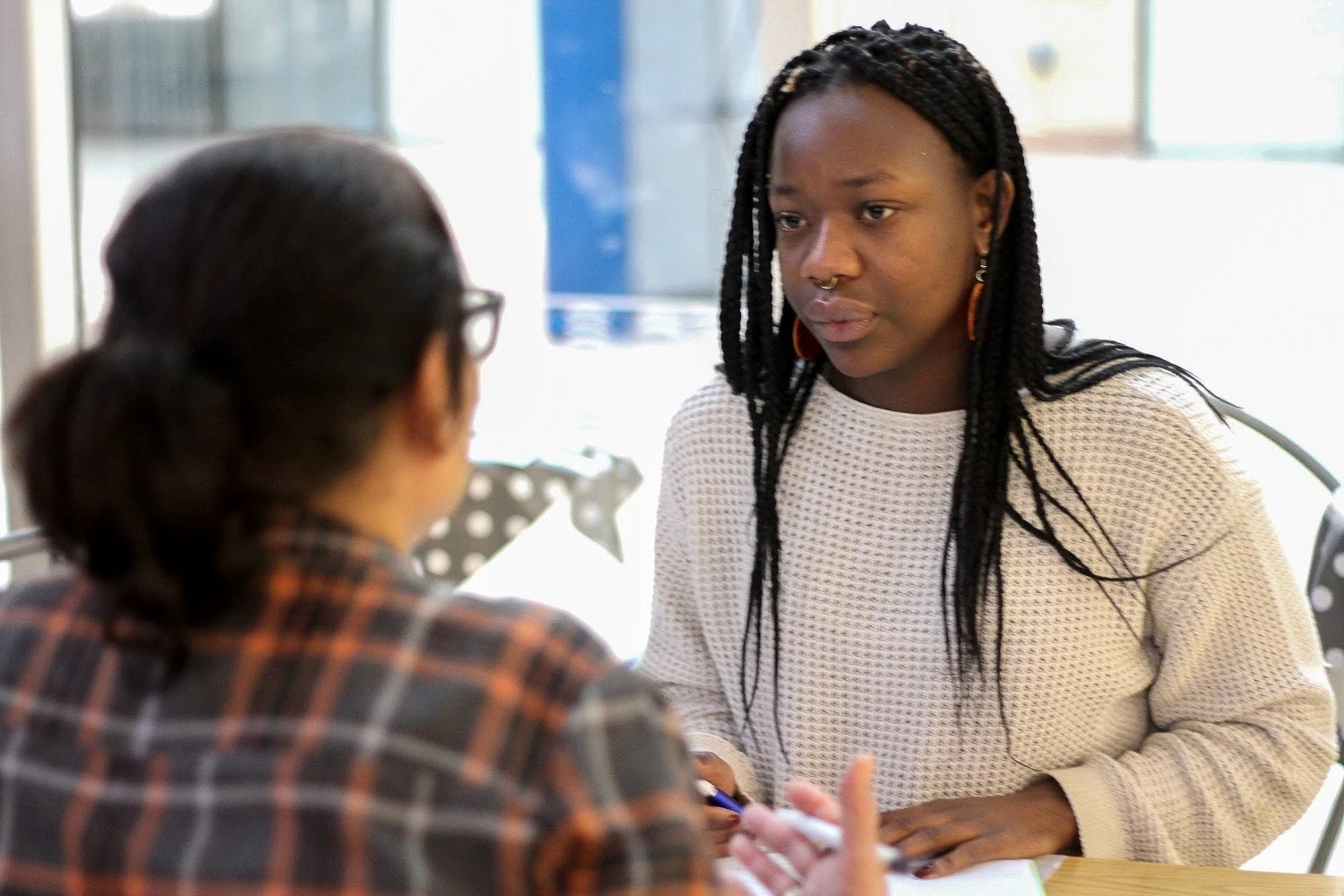 Free Legal Service
Free legal service on Mondays from 10am-1pm with professional lawyers Deborah Aloba and Euzi Tofpik from Affordable Law For You . Appointments need to be booked in advance on 07964805397
Signposting / Information
We have a giant database of almost all the groups and events in Chelmsford and parishes, and we also have many connections including with other local service providers. Please do not hesitate to contact us at: hosts@ideashubchelmsford.org or 07880990443
Career Support
Are you struggling to get access to a job you like? Are you not sure what do to next? Do you need someone to check your CV and/ or interview practice? Please email: hosts@ideashubchelmsford.org to book an appointment.
'I have just secured a permanent position in a nursery. Many thanks for your help, support and advice. It gave me confidence and led to this achievement'
– Karisma S, primary school teacher from India
Dying Matters
Death is a taboo subject in our society and not being able to talk openly can lead to breakdown in mental health. To support conversations, we run a death cafe, facilitated by Jane Iskander, a bereavement specialist, on the last Friday of the month from 12.15 to 1.15PM.
Activities / Workshops
Our creative workshops and activities are designed to support your mental health and help with recovery. They offer group/peer support, a listening ear, and a lot of encouragement. Please check what's on to see what's on offer. The arts provide a great healing and learning opportunity.
Photo credit: Jane Parker